Don't have time to talk? No problem, we can now communicate through secure texting! Text us questions, request an appointment, receive updates on promotions, events and other important info. Here's how you can sign up:
Text: MyMMFCU to 860-649-7922
or
Scan the QR Code to the right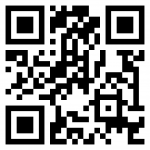 Safe and secure – When we text you, we will never ask you for your account number or social security number. When you text us, we will verify your identity by using a verification code sent to the mobile number we have on file.
KEYWORDS
Text any of these keywords to 860-649-7922 for 24/7 answers to common questions about Manchester Municipal Federal Credit Union's services. If your question requires additional attention, we will respond to your text during business hours.
APPLY
AUTO
HOME
HOURS
LOCATION
RATES
ROUTING
SKIP
STUDENT
VISA
Carrier & data rates may apply